The new Glam Edition Lash Box is a beauty concept that took years in the making!  With two pairs each of #bosscatdays lashes and #bosscatnights… you will have high quality, light and fluffy lashes that do not require unhappy minks to live in cages.  There is absolutely nothing classy, humane or animal friendly about wearing real mink fur on your face. Because of our love for animals, we really wanted to find and create lash styles that could surpass people's expectations and make mink a thing of the past. We hope to see people wearing our #minkfree lashes so we can share on all social media platforms! Please tag us showing off your vegan lashes using #bosscatbeauty #bosscatdays #bosscatnights or #bosscatglam so we can also share your posts!
Additionally, by having two pairs each in the same custom designed, double layered style, you will get so many uses out of this boxed set that you are sure to save money over the year, while making a stand for animals.
You will own two pairs of lashes that are double layered, yet wispy enough for daytime wear while having the super fluffy double layered pairs of lashes for nights that are ultra glam! These are not common lashes for the average girl, so beware!
We are able to bring you four pairs of luxury silk lashes for less than half the price of what other luxury lashes cost because we can pass savings onto you by bundling our lashes!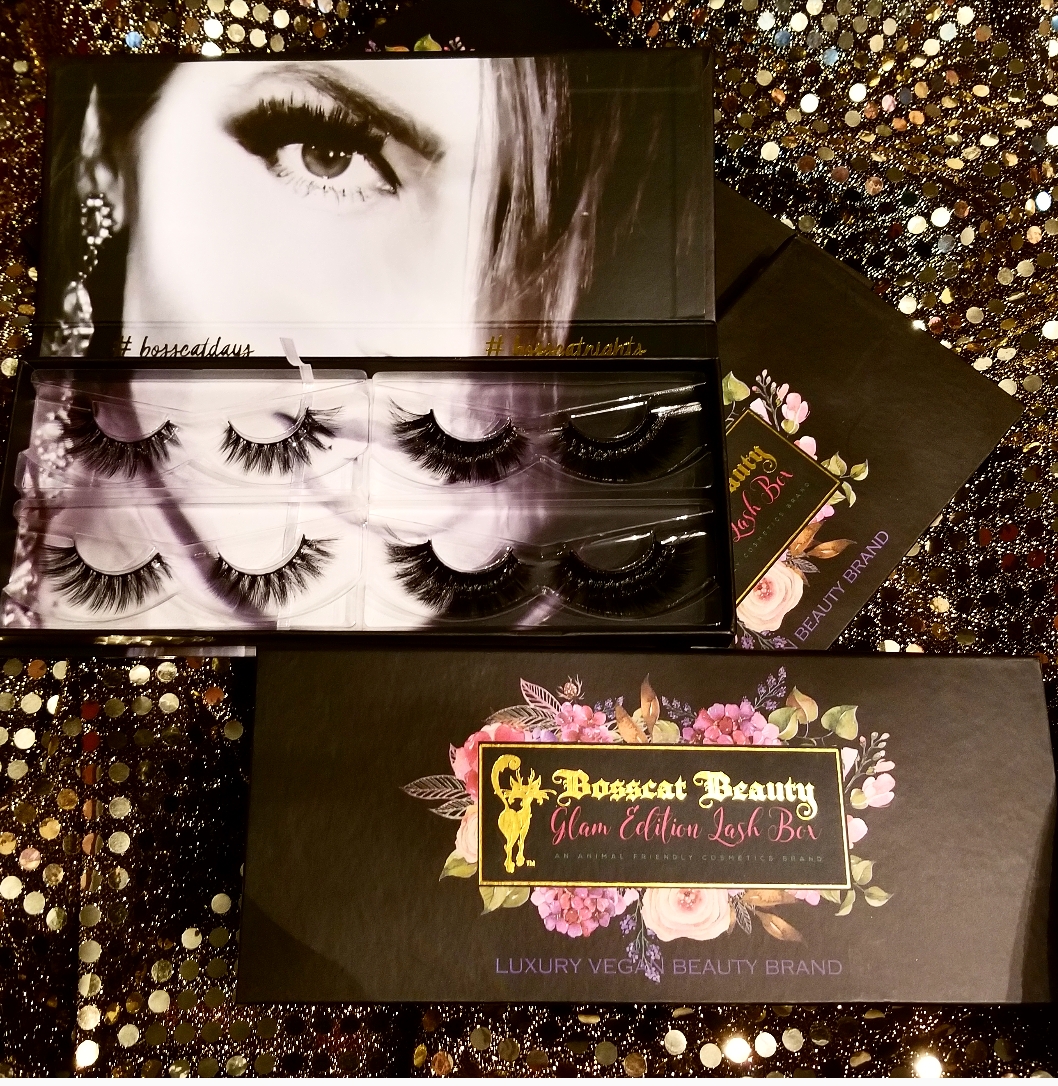 Glam Edition Lash Box